Who is Chelsea?
I am firstly and most importantly a mother to three beautiful children, Riley 14, Emily 11 and Zac 6. I am also a loving wife to my husband Brett, a daughter, sister and caring friend. 
I feel like I'm running 100 miles an hour most of the time, but quiet nights and weekends at home with my family are where I love to be the most. I am very lucky to have built my own hairdressing business and have a salon at home in Mount Eliza where I get to share my days with my incredible clients, learning from them and laughing together. I can honestly say that I love what I do!! 
What are your passions in life?
I have so many passions and things that I love to do. I love watching my children walk and grow through this life (although I'd like them to slow down) teaching them to be the best humans they can be… kind, caring, supportive and strong. The list is endless. 
I love spending time with friends, walks, lunches and sometimes the odd "Happy Hour" on the weekend. I love reading, movies and going to the theatre. Holidays and all of the best things that life has to offer. 
What is the lesson in life you live by?
Find something that you love and excel in that! By doing something that you love, you will never work a day in your life. Also, be kind and keep smiling! It's amazing how a simple smile can help change someone's day. 
Why do you think self-care is so important?
I feel self care is important not only for a healthy body, but also for a healthy mind. It can very easily be forgotten or something that we tell ourselves that we'll do tomorrow. I feel we need to make it a priority everyday for our own happiness and well-being. 
How do you practice self-care  / self-love?
Fresh air!! I love to get out and go for a walk with our dog Molly or go for a big long walk and chat with a girlfriend. It's amazing how many problems can be solved or at least halved after some walking, chatting and fresh air! Pilates is also one of my favourite 'me time' exercises. Prioritising time to do something special for myself, even if it's only once a month is so important.  A facial always makes me feel amazing too!
Who inspires you the most and why?
I have so many incredible people in my life that inspire me and that I admire so much, but a real standout for me is my Mum. My Mum always makes everyone around her feel so loved and valued. No matter how busy she is nothing is ever a hassle and she would move heaven and earth if we needed her to. A loving Wife, Mother and Nan to 8 grandchildren. If I can be half the mother she is, I know I'll be doing a great job. Love you Mum.  
What is your favourite Friismith product and why?
This is a hard one for me as I seriously love them all. Since I have been using Frii[s]mith my skin has been noticeably different and I love it. If I have to pick, I would say the i am [power] active cleanser as not only is it great for my skin, but my teen son loves it too and it's been incredible for his skin. I also adore the i am [vitality] day serum. It's a miracle worker. 
What does radiance mean to you?
Radiance to me is glowing from the inside out! Using products that love and nurture your skin, filling your body with good nutrition, exercise and laughter.  Radiance really is our inner sparkle.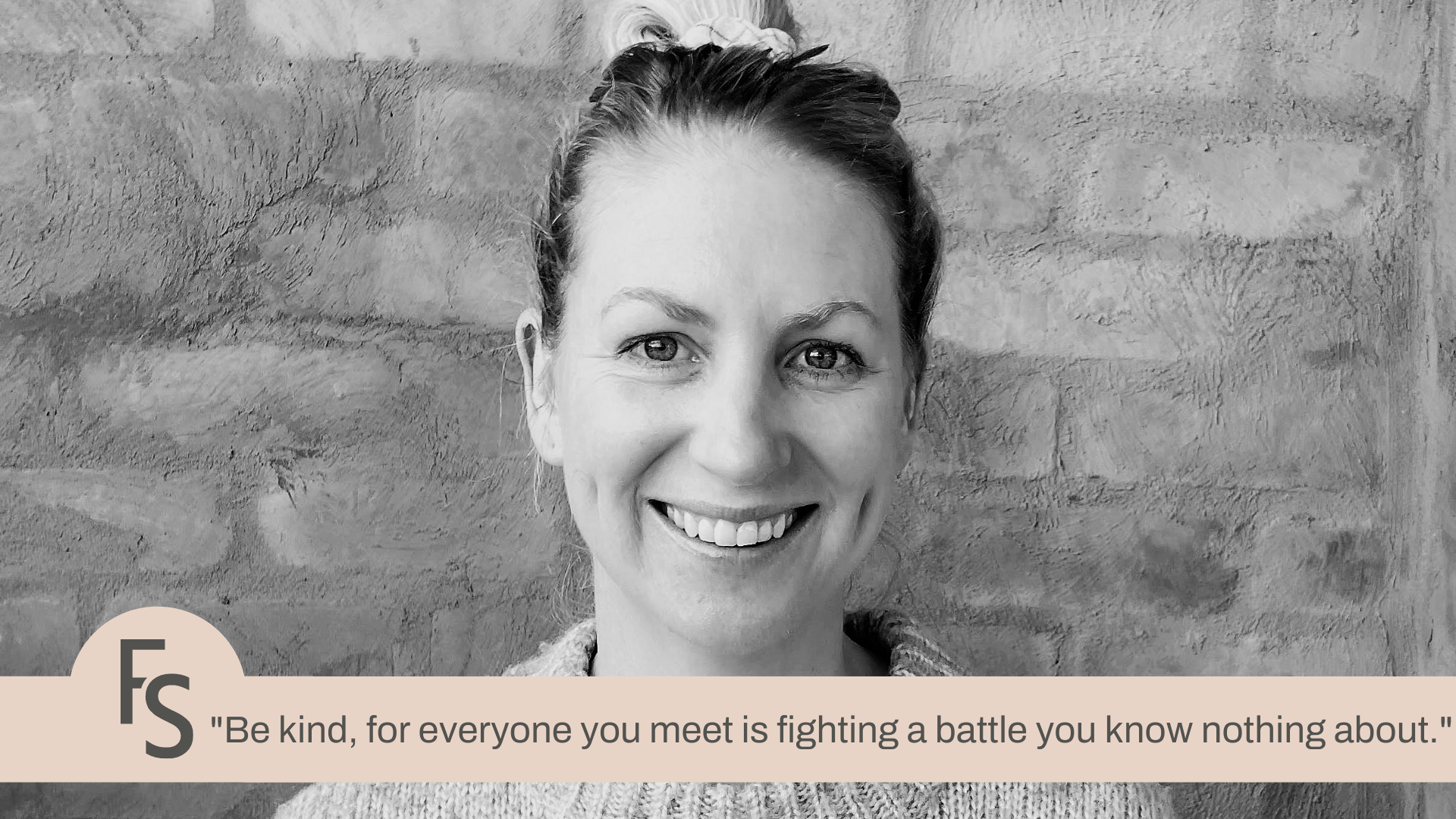 Who is Holly? I am a primary school Art teacher, small business owner of Hollylee and mother of two girls, Lottie 7 and Daisy 5.  I grew up in Red Hill and went on to live in London, Mount Martha, ...
Read more
  Who is Vera? A mother of two, small business owner, graphic designer by trade with a keen interest in fashion and textiles. What are your passions in life? Music, art and travel. What is the less...
Read more