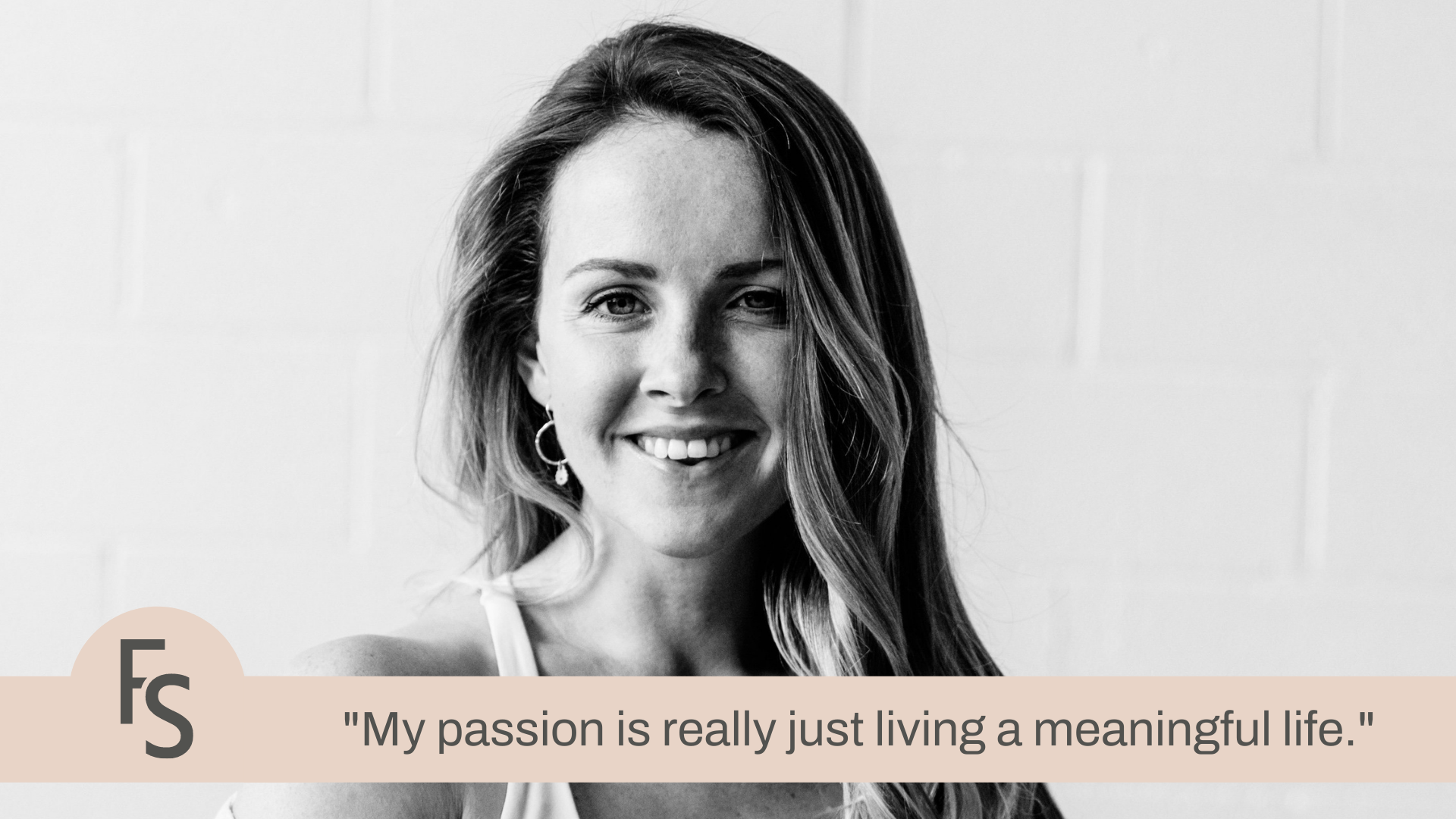 Who is Georgia?
That's the question I think I'm constantly trying to work out myself! I believe that in the process of life we are constantly evolving, forgetting, relearning and clarifying who we are. I still feel like I'm that wildly free 3 year old grubby kneed tree climber, that insecure 16 year old aspiring ballerina, that 26 year old awe-struck first time Mum and maybe even a 95 year old long haired Yogi Grandma all at once. 
But the most accurate description of me RIGHT now is I am a Mum of Isla (4) and Johnny (2), plus the 4 beautiful daughters my partner brought to our relationship. When I'm not on the Yoga mat you'll probably find me doing handstands at the beach, being a big kid with my little kids, adventuring in a new corner of the world, trailing through an op shop or (my favourite indulgence) sitting in a cafe, by myself with a journal. 
How do you ensure you take the time to focus on your mental wellbeing?
I once read this life-changing quote that really changed the way I approached self-care, "Discipline equals freedom."  Whilst that may initially sound a bit rigid, what it really made me realise is that you can't just have a healthy, relaxed lifestyle by chance- it requires discipline, dedication and planning (especially when you have kids!). For example, if things like going for a walk, meditating and eating well are important to me then I need to plan and make time for these things. Otherwise, they get pushed to the end of the incessant 'to-do' list and I end up burned out, resentful and unhealthy. I find setting healthy habits are useful as well as planning my next day the night before to set myself up for success. Therefore I make sure my 'to-do' list always includes things that fill my own cup. 
What are your passions in life? 
"Perhaps the meaning of life is simply to give life meaning." This really changed the way I approach everything- from the simplest cup of tea to the most daring life adventure. My passion is really just living a meaningful life. This stirs me to get into nature as much as possible, to make a difference in peoples' lives, to learn as much as I can, to get out of my comfort zone often, to connect deeply, speak truthfully and try to slow down to the point where I can actually appreciate the beauty of my perfectly imperfect life. 
What is the lesson in life you live by?
All of the experiences in our lives have been hand-picked for us. This includes the most challenging, uncomfortable darkest moments. Each experience helps us grow, learn, build our strength and realise our full potential. There's a concept in Yoga called 'Tapas' (which unfortunately is not delicious Spanish treats) but rather our 'inner fire'. The Philosophy of Tapas is that just like how gold is created through immense heat, the 'heat' of our life actually helps to purify and strengthen us. This does not mean I go chasing stress or drama, but rather when life gets hard (as it inevitably will) I try to gracefully ride the waves using my breath, my thoughts and remembering the resilience I've drawn on in the past. 
How do you practice self-care  / self-love?
Self-care isn't just bubble baths and mani-pedis. Self-care for me also looks like journalling, body-loving (not body-hating) exercise, spending time in nature, making little rituals like cleansing my space with incense, and also going easy on myself if I need a break or go off track a bit. 
Why do you think self-care is so important?
When we look after ourselves we take that responsibility off those around us. Therefore they can get the 'best' of us, not just the 'rest' of us. Society teaches us that being busy and tired means we are important, but really there is nothing more worthwhile than looking after the most important person in our lives- ourselves!
Who inspires you the most and why?
My kids have always been such amazing teachers for me. Whenever I get stressed, they remind me of the importance of play. Whenever I start feeling anxious about the future, they'll snap me right into the present by observing a bird or something completely random. Whenever I'm feeling irritable they nag me to go to the park and I suddenly realise that being outdoors was exactly what I needed to do. I feel like we all still have a little kid inside us and a big part of self-care is nurturing for that child the same way we would our own children; kind, encouraging words, a healthy dose of creativity and play, a nourishing diet, a reasonable bedtime and lots of cuddles. 
What is your favourite frii[s]mith product and why?
So hard to pick, I truly love them all. But the 'i am [radiant] active booster' is my favourite way to end the day. It is so hydrating and just soaks right into my often tired, dry Mumma skin. I massage it into my face as an act of self love and nourishment. It reminds me to pause, to appreciate myself exactly as I am and is a gesture of giving back to myself.
What does radiance mean to you?
When I was younger I would have answered 'clear, flawless skin' as if this was something that was purely external and seemed to be exclusively 'gifted' to others and not me. 
But now I understand that radiance is an inside job. It's the nourishment you give your body, the kind words you feed your mind, the time you allow yourself to rest. It's the depth of your breath, the authenticity of your actions, the warmth of your smile and the way you greet yourself in the mirror every day. This is radiance and this can be 'gifted' to anyone if they just value themselves enough to slow down and enjoy the gift of life.  
If you know someone who inspires you to live a life of wellness, let us know! You could both WIN amazing friismith products! Find out more here
Please feel free to tell your friends about us so that together, we can empower women to love the skin they have been given and allow their radiance and beauty to shine through, using simple and astonishingly effective skin care solutions.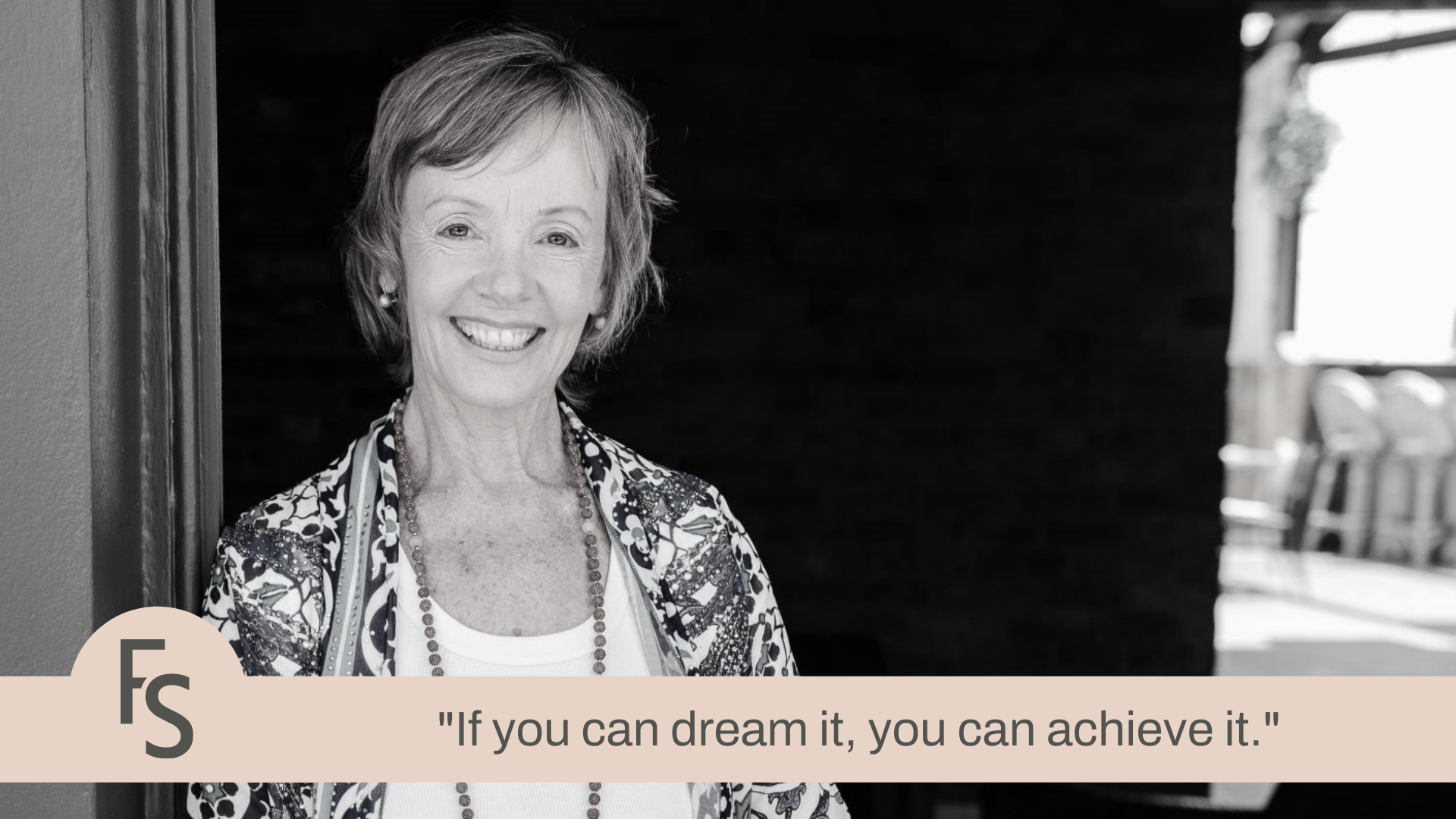 Who is Jan? I love everything about life, the sunrise and sunset, my family, friends and community, walks on the beach, holidays in the sun. My background is in nursing and holistic health, reiki, ...
Read more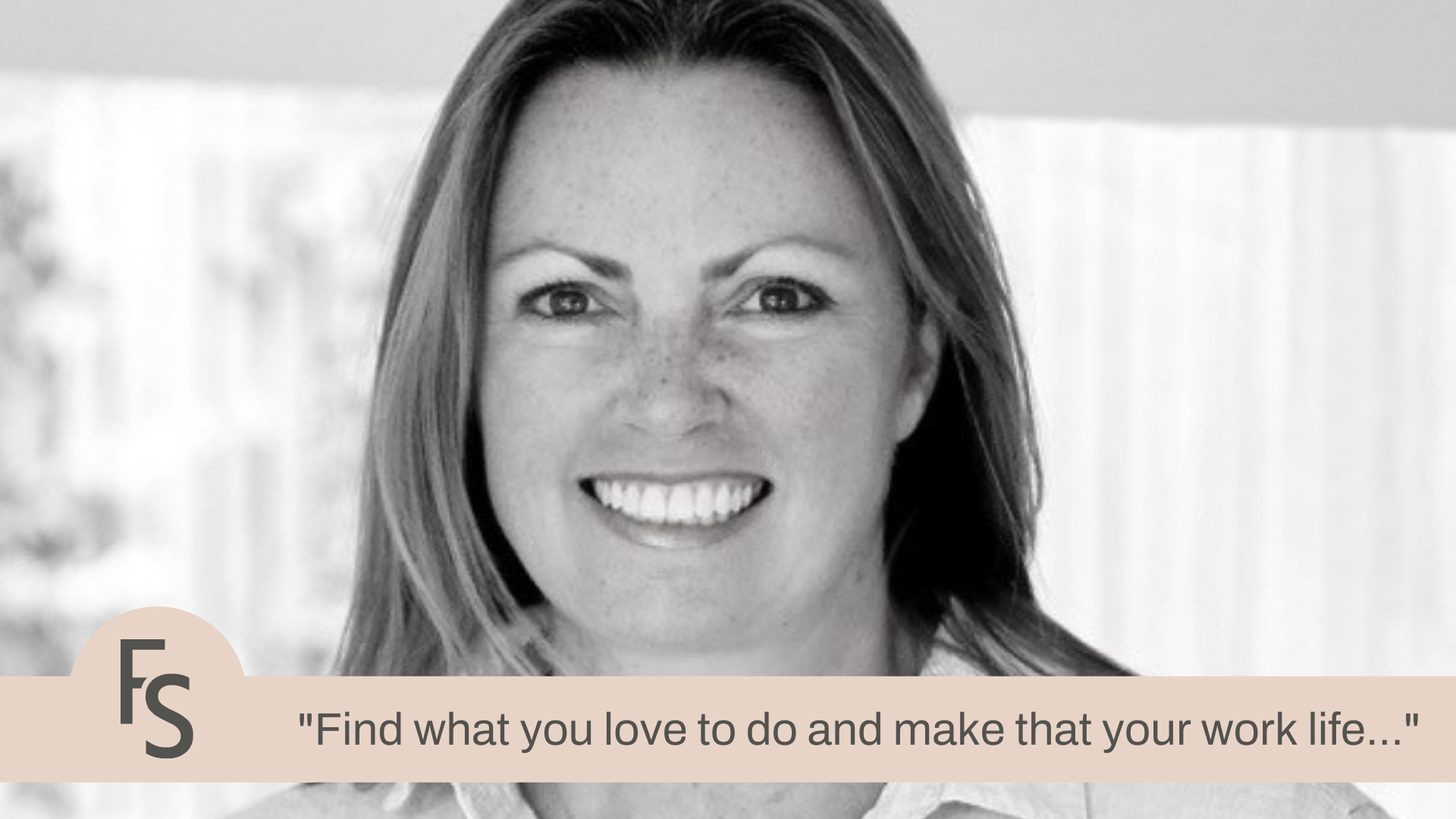 Who is Jane? I am a mother of two boys aged 11 and 13. I live by the beach and go there everyday to swim, walk, paddle board or attempt to surf with my family who are all keen surfers. I love to tr...
Read more